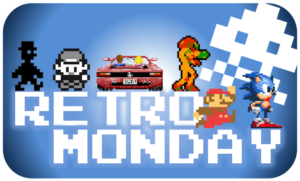 Released by Capcom in 1992 on the Super Nintendo Entertainment System and re-released on the Game Boy Advance in 2002, The Magical Quest: Starring Mickey Mouse was one of many Disney games released throughout the early 1990s along with classics like Aladdin and The Lion King.
The Magical Quest is a typical platformer; the player takes on the role of Mickey Mouse trying to save Pluto from King Pete. Mickey has a number of unlockable costumes, each with its own unique abilities. For example the turban outfit gives Mickey the power to shoot magical projectiles at enemies. Without one of these costumes Mickey is able to grab enemies and items and throw them as projectiles, a system which makes them more than a straight upgrade.
The game has a clean visual style and the soundtrack is full of some lovely happy chiptunes, however despite all of this the game wasn't that fun to play. I may have been having an off day but I was pretty bored throughout. The platforming is fine, and the costumes are interesting however it just didn't click; a sentiment shared by one of the stream viewers at the time. Its a shame as watching a speed run of it made it look more fun than it was.
Verdict: Neutral