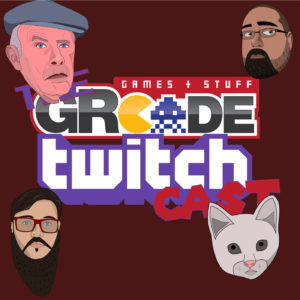 This week Jenuall, Pedz, The Doom Spoon and Victor Mildew are your wonderful hosts.
The conversations start with Half-Life: Alyx, and reminiscing about Half-Life in general and some VR chat too.
We then have Victor Mildews Debut of his second Christmas song. The opening song was his first.
Victor has to leave us again here as he is unwell, has work the next and has to walk his doggo. The guys continue to talk games though and they move onto Poké… No, no Pokémon this week, the chat is actually about Sonic the Hedgehog. There have been a fair few things unearthed by people when it comes to Sonic Prototypes and the guys like Sonic and are all interested in looking at things that 'may have been but did not come to pass'.
Lastly, when the topic changes again, it's focus is not on a particular game or series, but it goes back to a subject from a previous week and that is talking about game streaming, Stadia, Xcloud are Amazon coming into the fray? What do the guys think? Are they getting paid for the things they are saying about Amazon?
To listen to the Audio only click here: Clicky.
This is a community podcast streamed live to Twitch. The community is the video games forum GRcade. Why not check out the forum and get involved with the discussion about Games + Stuff?