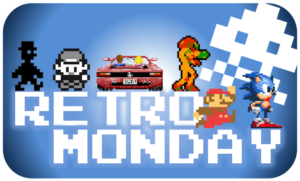 Bucky O'Hare was released on the Nintendo Entertainment System in its twilight years, it came out in 1992 in Japan and the US while it came later in Europe in 1993. It was made by Konami.
Bucky O'Hare is an action Platformer that sees you visiting different planets (which are all conveniently named after the colour they are) to rescue his crew members who have been kidnapped by the evil Toads. The unique thing about this game was the fact that after finishing a level and getting each crew member they would become usable and on each level, on the fly you can press select and you would change to another character. Of course changing character wasn't just something as a skin option there are actual benefits and also gameplay changes due to it. An example would be as Bucky you have a basic gun, that fires normally and the ability to jump really high, as Dead-Eye Duck you get a short ranged triple spread gun and the ability to cling and climb walls for short periods of time, and there are 3 more characters in which you choose too.
Visually the game is great, but it's not unexpected when you have Konami making a game especially so late in the consoles life, but the sprites are amazing the planets are all varied, and the variety is from act to act too. Then you have the music which is great, with some truly terrific tunes that seem to set a mood.
I'll admit, the game is hard though, and by hard I mean very hard, but unlike games like Mega Man where you get 3 lives and then you can continue from the beginning of the level again when you lose them all, the planets are split into acts and each time you lose you 3 lives you start from that act, which is much better than having to start all over again, so while balls to the wall hard, you get a fair challenge due to the lenient continue structure, also continues are unlimited, unlike most games where you get 3. I have to admit, I was pretty unfamiliar of the game before playing it Monday, I knew of it, and I had had a little go of it last year, but only for about 5 minutes, and now playing it properly I'd say it's one of the best Action Platformers on NES, easily.
Verdict: Highly Recommended.